Heart to Heart Ministry continues to adapt during pandemic
Upcoming Events
March 15th: Zoom Retreat. for St. Andrew Avellino
March 17th: St. Bernard, Brooklyn. To be live-streamed

March 22 to March 29: Holy Week Zoom Calls

March 30th: St. Augustine, Brooklyn Zoom Retreat.
Phone Prayer Chats
Every Thursday at 10 AM, 1 PM AND 7 PM
* Call Sister Ave to join… 718-428-2471
Sunshine Chats
Every Friday on Facebook. Also on Youtube and on this page.
New! Zoom Retreats
New Zoom Retreats every two weeks on Tuesdays at 10:30 AM AND 7:00 PM
* Call Sister Ave to join…718-428-2471
Good News: Heart to Heart Ministry Podcast
Podcast Nun… New podcast starting this October
Counseling
Via phone or in person, due to social distancing
* Call Sister Ave at 718-428-2471.
As we adapt, slowly, we pray that all are safe and well. Keep wonderful Hope.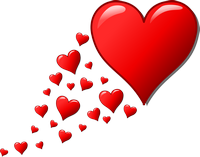 This is how you celebrate month of the heart. Have a nice Valentine's day too. See the joy Sister Ave and associate Mary Morris are having delivering homemade goodies to Motherhouse. Look at the sisters and workers having fun. And yup. There is Sundance Boy having a...
read more