Heart to Heart Ministry continues to adapt during pandemic
Upcoming Events
March 15th: Zoom Retreat. for St. Andrew Avellino
March 17th: St. Bernard, Brooklyn. To be live-streamed

March 22 to March 29: Holy Week Zoom Calls

March 30th: St. Augustine, Brooklyn Zoom Retreat.
Phone Prayer Chats
Every Thursday at 10 AM, 1 PM AND 7 PM
* Call Sister Ave to join… 718-428-2471
Sunshine Chats
Every Friday on Facebook. Also on Youtube and on this page.
New! Zoom Retreats
New Zoom Retreats every two weeks on Tuesdays at 10:30 AM AND 7:00 PM
* Call Sister Ave to join…718-428-2471
Good News: Heart to Heart Ministry Podcast
Podcast Nun… New podcast starting this October
Counseling
Via phone or in person, due to social distancing
* Call Sister Ave at 718-428-2471.
As we adapt, slowly, we pray that all are safe and well. Keep wonderful Hope.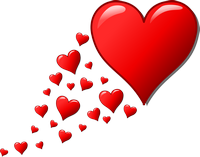 Sister Margaret of Città Di Castello (Margherita Della Metola - 1287-1320)
read more
Good "Dominican" News! A new Saint... a life of Blazing Charity, Margaret of Castello. Our sister Margaret of Citta Di Castello (1287-1320) is to be canonized imminently. Here is a letter from Fr. Gerard Francisco Timoner III, OP Master of the Order. S. Margaret, an...
read more