A Heart of Courage
… the Ordinary and Extraordinary Becoming Holy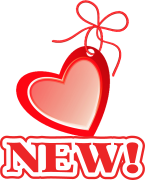 Courage is a wonderful blessing. It is a noble way of living that encourages hope, compassion and justice. Courage is our heart in action..sharing peace respect, charity and great kindness. Courage also struggles at times to be a light in the darkness. In this book you will read, reflect and ponder the ordinary and extraordinary examples of being "holy courage" for and with one another. I hope you will see yourself as a heart of courage.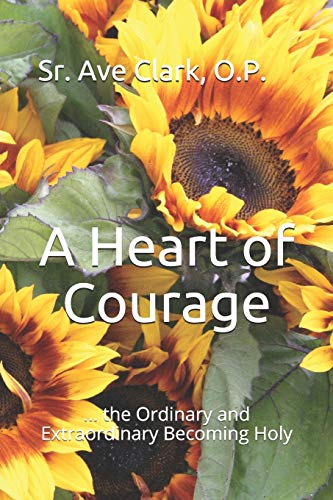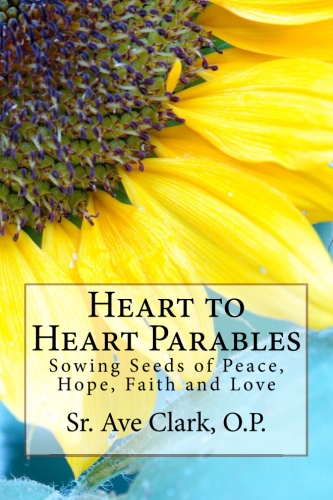 HEART TO HEART PARABLES
Sowing Seeds of Peace, Hope, Faith and Love
This book is about how Heart to Heart Parables gracefully invite you to smile, reflect and believe that everyday in the ordinary we can re-discover extra-ordinary ways of being signs of joy, hope and peace to and for one another.
Each parable shares an encounter of daily life that gently calls forth a spirit of giving, respecting and loving one another into life.  Perhaps after reading and reflecting on these "surprising" parables … you will write your own… and celebrate the best place a parable is born …in the heart.
Sr. Ave Clark was interviewed by Tony Rossi on his Christopher Close Up Radio show which aired in February, 2019.   Click HERE to read the commentary and listen to the interview about Heart to Heart Parables.
This book is a story about a man named Arthur who lived courageously with a mental illness. Far more than a story, it is the way Arthur chose to live his life that will offer you challenges, inspirations and opportunities to become more loving, peace-filled and joyous for and with one another. I hope as you read, reflect and ponder the stories, parables and words of Arthur's life, you will feel your heart and spirit uplifted. Perhaps you will even say: "Arthur, thank you for being Jesus' love."
Sr. Ave was interviewed by Tony Rossi about her book, "Arthur, Thank You for Being Jesus' Love", which aired on Christopher Close Up in December, 2017. Read the commentary and listen to her interview.
See who else is talking about Arthur: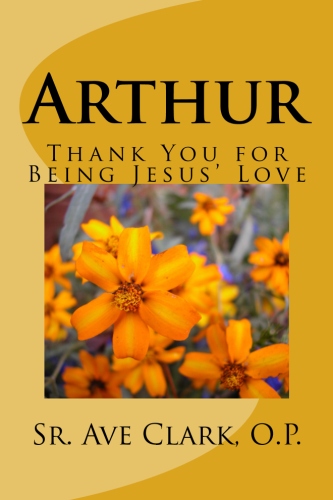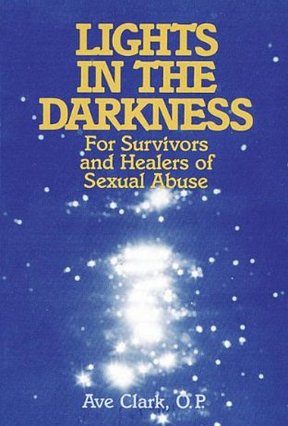 Lights in the Darkness is a book for valiant women and men who survived abuse to find healing and hope in their everyday lives. It is a book that gently encourages and offers survivors ways to find the wonderful light of compassion and joy in their lives.
All books are also available for purchase directly from Author. For each book, please send $10.00 plus $2.50 shipping and book title to:
Sr. Ave Clark, O.P.
Heart to Heart Ministry
48-60 Oceania Street
Bayside, NY 11364