Heart to Heart Ministry continues to adapt during pandemic
Upcoming Events
September 18, 2022

St. Pius, Jamaica
Confirmation Retreat

October 11, 2022

St. Fidelis, College Point
Autumn Grace Evening of Prayer

November 12, 2022

OLPH, So. Ozone Park
Mini Brunch Retreat: Breakfast with Jesus

November 21, 2022 at 7:00 PM

St. Catherine of Siena, Franklin Square
Giving-Thanks Evening of Prayer

December 3, 2022

St. John's University, St. Thomas More Chapel
Presentation: The Light of Advent Angels

December 6 and 13, 2022

SS. Simon and Jude, Brooklyn
Advent Retreat: Follow the Lights to Bethlehem
Phone Prayer Chats
Every Thursday at 10 AM, 1 PM AND 7 PM
* Call Sister Ave to join… 718-428-2471
Sunshine Chats
Every Friday on Facebook. Also on Youtube and on this page.
Good News: Heart to Heart Ministry Podcasts
Podcast Nun… Everyday Graces: continues with interviews, sacred conversations, and surprises galore
Counseling
Via phone or in person, due to social distancing
* Call Sister Ave at 718-428-2471.
As we adapt, slowly, we pray that all are safe and well. Keep wonderful Hope.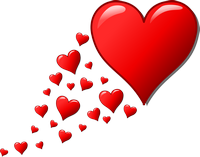 Heart to Heart Ministry...on the road... ...giving out ministry magnets at Barney's Service Station ...great service ...gives a bill with a smile ...a place where joy and kindness are shared. Vito and...
read more
Sister Margaret of Città Di Castello (Margherita Della Metola - 1287-1320)
read more