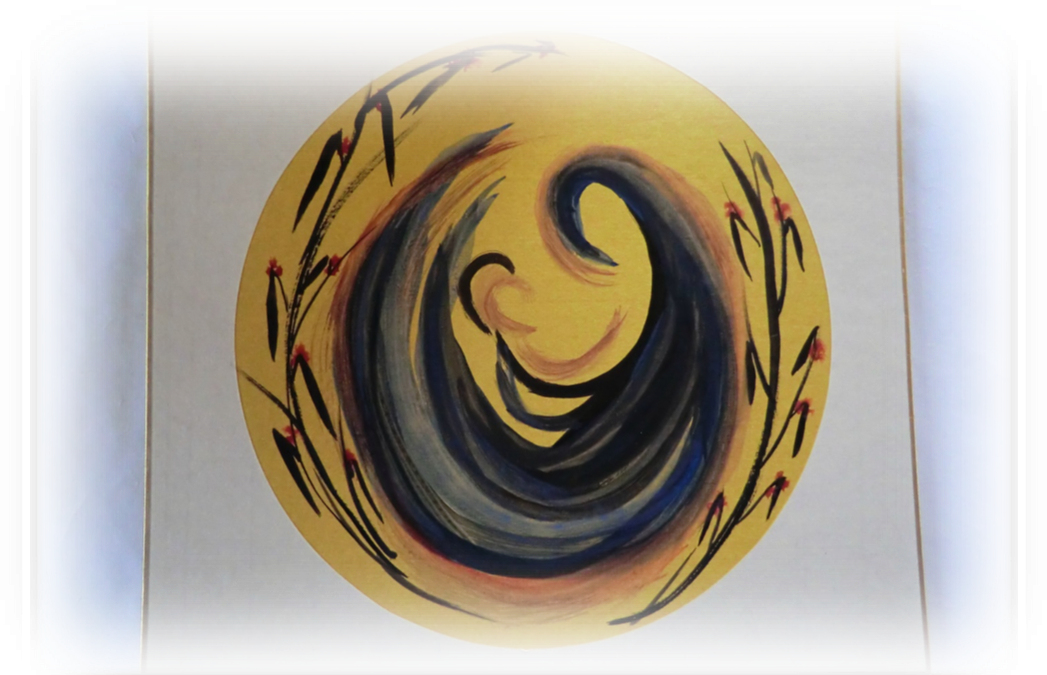 This Asian Brush Painting on Japanese Shikishi Board, symbolizes for me the essence of Advent, a time of waiting and preparation for the coming of The Christ Child, God's gift to our world.
Although we usually think of a gift as something that is purchased, I'm reminded that during his time on earth, Jesus gave few material things to people. Rather, his gifts were treasures of the heart: belief in self, inner healing, peace of mind, compassion, forgiveness, dignity, and justice. This loving presence now lives on in us, yet it's so easy to get caught-up in the "Christmas Rush" and forget that it's our Presence and not material things that show how much we love others. Sharing our presence is difficult to do in this culture that keeps promoting material things as a sign of our love. Advent may be a good time to intentionally share the gift of our presence with others each day in simple yet meaningful ways, such as Being with someone though a phone call, letter, or visit.
As you gaze at the simplicity of this painting, you may want to reflect on the following:
How can I practice "Being with others during these twenty-five days before Christmas?"
How can I live more simply in this consumer-driven society?
How can I celebrate Christmas in a more meaningful and spiritual way?
When the feast of Christmas arrives, may we be more aware of the loving presence of Jesus within us, and continue to touch the lives of others though this Gift of Presence!